THEATRE ROYAL PRESENTS DEAD PUPPET SOCIETY'S
31 Mar - 1 Apr 2022 (2 performances)
We really can't wait for this incredible show! Dead Puppet Society brings together some of the most inventive artists in the country, tackling the big issues that animate our understanding of the world, and fusing technology and technical skill in ways that will captivate the imaginations and curiosity of young people and adults alike.
The award-winning drama The Wider Earth tells the gripping story behind the rebellious 22-year-old Charles Darwin's daring voyage on HMS Beagle to the far side of the world and one of the most important discoveries in history.
An ensemble cast, remarkable puppetry, cinematic projections and an original score by Lior and Tony Buchen combine to bring to life uncharted landscapes and incredible creatures in this highly ambitious theatrical event.
A production by Dead Puppet Society, Trish Wadley Productions, and Glass Half Full Productions.
Director and Co-Designer David Morton
Creative Producer Nicholas Paine
Associate Director Matt Seery
Co-Designer Aaron Barton
Composers Lior and Tony Buchen
Sound Designer Tony Brumpton
Associate Sound Designer Brady Watkins
Projection Designer Justin Harrison
Original Lighting Designer David Walters
UK and Tour Lighting Designer Lee Curran
Associate Lighting Designer Christine Felmingham
Dramaturg Louise Gough
Image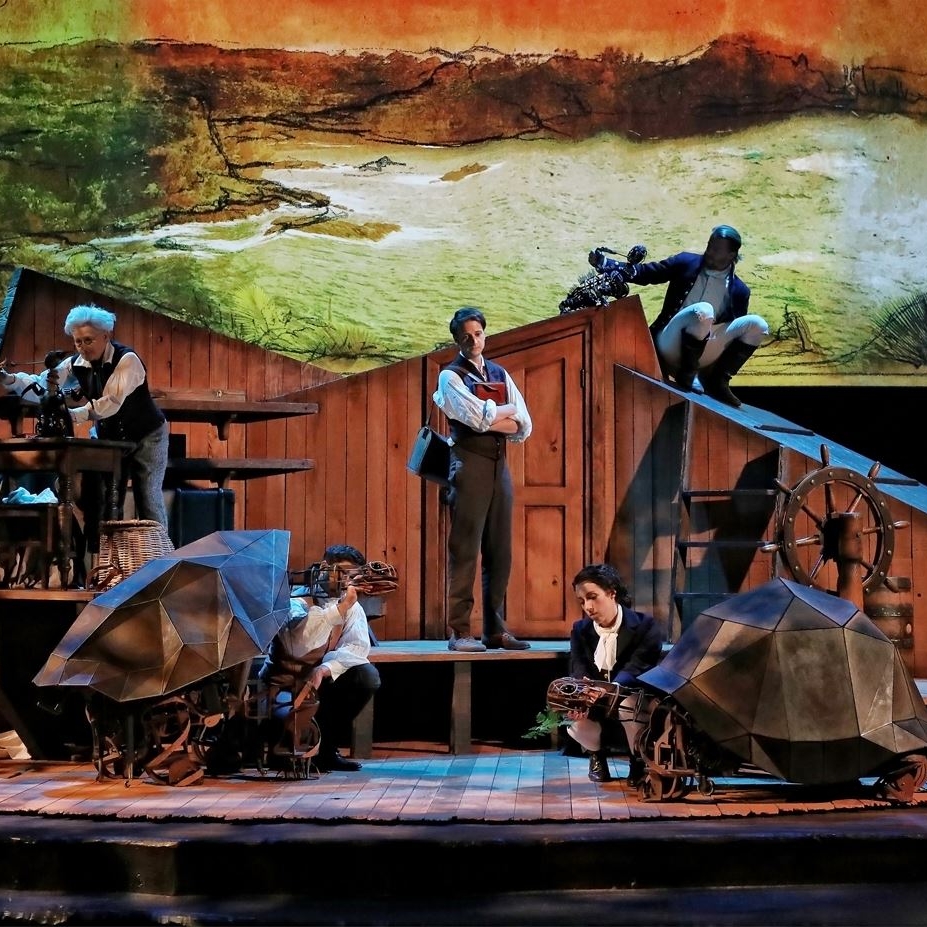 "No praise could be too high for The Wider Earth, QTC's astonishingly original collaboration with Brisbane's youthful Dead Puppet Society."
The Australian
"This is a voyage of extraordinary theatrical discovery that celebrates the power of curiosity, the natural world and big ideas."
Sydney Morning Herald
Tickets
$18 per student
How to Book: Complete the booking form & return to the Theatre Royal Box Office
Duration
2 hours and 20 minutes with interval 
Patrons' Advice
Warning: Blackouts, naked flame, theatrical smoke, haze effects and strobe lighting. 
Recommended for ages 12+.