Image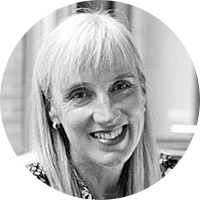 Tania Price has a professional background in stakeholder and issues management, and communication, in both the public and corporate sectors.
For the last decade she has been focused on the visual arts, which led to her completing a painting-based PhD. Tania is a former board member of Tasmania's Festival of Voices and Tasracing and is the current Chair of the Theatre Royal Management Board.
Image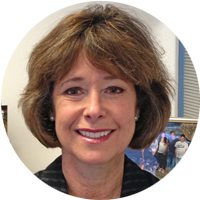 Ann Cunningham is an experienced non-executive director and a Fellow of the Australian Institute of Company Directors (AICD). Ann has been a State Councillor of the AICD for 8 years and is currently Chair of the Property Agents Board and a Commissioner with the Tasmanian Planning Commission. Ann graduated with a Bachelor of Laws (Hons) from UTAS and was in private practice for a number of years. Ann works as a part-time Senior Member of the Administrative Appeals Tribunal (Cth) and a Presiding Member of the Resource Management and Planning Appeals Tribunal.
Image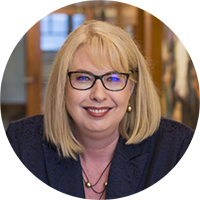 Bronwyn Edinger has 25 years' experience as a consultant, general manager and CEO, managing venues, arts companies and service organisations (Bell Shakespeare, City Recital Hall, Black Swan State Theatre Company, Merrigong Theatre Company, Arts On Tour and Perth Theatre Company). She is a former president of both the national and NSW performing arts centres' associations and has been appointed to a range of government state and federal funding panels. She has also worked in the private sector in marketing and research.
Image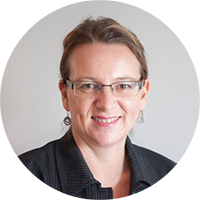 Anthea Pritchard is the General Manager and part-owner of the Salamanca Wharf Hotel, a boutique apartment hotel in Hobart.   She is also the founder of a new Tasmanian business, Silver Spoon Ice Cream.  Prior to this she held a number of senior sales and marketing roles, working for Blundstone and Boag's amongst others.  She currently also serves on the Board of the Royal Hobart Hospital Research Foundation and Big Monkey Theatre Company.
Image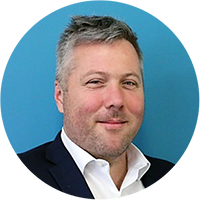 Craig Limkin is an influential leader and people developer with over 19 years of experience in large scale and complex organisation in the public and private sector. Craig has a demonstrated track record of leading fiscal and capital complex transaction.
Craig has been involved in the Arts Sector for about 25 years and is the Deputy Secretary – Policy and Intergovernmental. Prior to this Craig was the Executive Director of Create Infrastructure oversaw $2.5 billion of infrastructure delivery in the Arts and Culture sector including the relocation of the Powerhouse Museum and the development of the Cultural Infrastructure Plan 2025+ being the first of its kind in the world.
Image
Tony Bonney has over 30 years' experience in the Australian cultural and creative sector. Starting as the instigator of Western Australia's Blue Room Theatre in 1991, he has gone on to work in senior roles within the Perth International Arts Festival, WA Museum and Hobart City Council, as well as General Manager of the Perth Theatre Company, Fremantle Arts Centre, Steps Youth Dance Company and more recently Director of Festival of Voices.
Tony has also lectured in Creative Arts Practice (Theatre) at Murdoch University and Arts Management at the Western Australian Academy of Performing Arts (WAAPA) and is currently an Associate of the Institute for Social Change at the University of Tasmania.
Image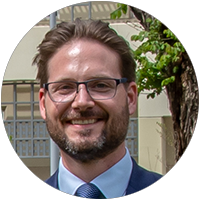 Benjamin Avanzi is Professor of Actuarial Studies at the University of Melbourne. He worked as an actuarial consultant in Switzerland and Canada and was Executive Chairman of the Board of a Swiss pension fund dedicated to the arts sector from 2006 to 2008. Since then, he held full-time academic positions in Australia and Canada. Before studying business and becoming an actuary, he studied cello performance (classical) at the Zurich University of the Arts, Switzerland. Benjamin is a fully qualified Swiss actuary, an Affiliate member of the Australian Actuaries Institute, and a Graduate of the Australian Institute of Company Directors.