Image

2022
2022 Subscription Season
Drama
THREE SHOWS FOR ONLY $150
Theatre Royal Studio Theatre
With so much drama in our Studio Theatre this year, we've come up with a way for you to experience three unique and intimate productions without hurting your wallet. With tickets all located in premium seats, you won't get a better night at the Theatre! 
What is the Studio Pack?
The Studio Pack includes Premium tickets in our Studio Theatre to any performance of three national touring shows for just $150. That's a sweet, sweet, sweet deal.
This offer is available online only, and you will be allocated best available seating.
STUDIO PACK includes the shows listed below:
Image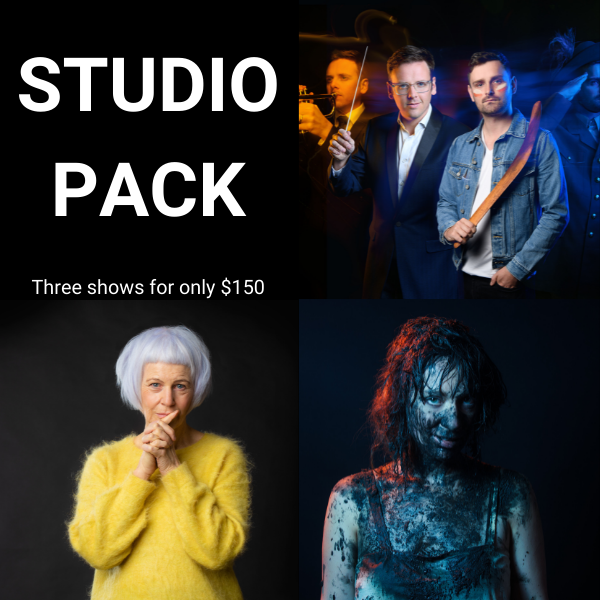 Tickets
$150 for three shows.
*all bookings will incur a non-refundable $5 Transaction Fee
Patrons' Advice
Please see patrons advice for each show within the package.