Musica Viva Tasmania presents
Bernadette Harvey, Harry Bennetts, and Miles Mullin-Chivers
After stunning audiences in a Morning Masters concert for Musica Viva Australia last year, pianist Bernadette Harvey, violinist Harry Bennetts, and cellist Miles Mullin-Chivers reunite to perform some of that special program again.
Opening proceedings is Australian composer Donald Hollier's A Little Sea Music…, a ravishing commissioned work that Harvey, Bennetts, and Mullin-Chivers premiered last year. A theme and variations on the opening to Britten's opera Peter Grimes, the work is also inspired by some of the most striking poems about the sea.
A Little Sea Music… is followed by Beethoven's kaleidoscopic Piano Trio in D Major, known as the 'Ghost'. The work's character is mercurial, beginning with a vigorous opening movement before segueing to the eerie largo that gives the work its nickname. It's not until the finale that a sense of serenity is introduced, full of translucent textures and elegant themes.
The Lento doloroso from Grieg's Second Violin Sonata is the ideal showcase for the storytelling skills of Bennetts and Harvey, while Ravel's Piano Trio in A Minor sees all musicians onstage again to conjure up the composer's voluptuous dreamscape. Full of shimmering colour and dripping with sensuality, audiences will leave the concert hall on cloud nine.
BERNADETTE HARVEY, Piano
HARRY BENNETTS, Violin
MILES MULLIN-CHIVERS, Cello
Harry Bennetts appears courtesy of Sydney Symphony Orchestra
Image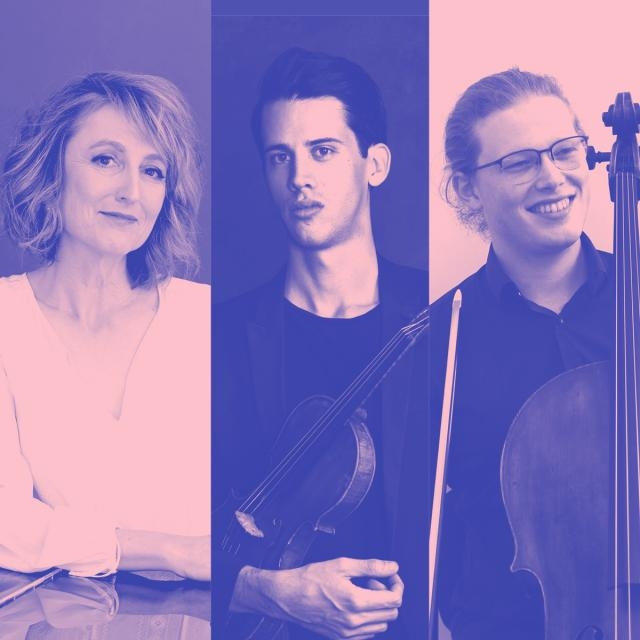 Tickets
Tickets available at the door of the Hobart Town Hall, from 7pm
.

Premium $93 | A Reserve $86 | B Reserve $80
Concession
Premium $88 | A Reserve $81 | B Reserve $75
*all bookings incur a $5 Transaction Fee