Musica Viva Tasmania presents
Tickets for this event are available from the Hobart Town Hall from 6:45pm tonight, Thursday 11th May.
Musicologists and audiences alike have long been fascinated by Bach's 'Musical Offering', and Easton takes up the story of one of his last and greatest instrumental works.
Its 16 movements are based on a theme given to Bach by Frederick the Great during a visit to the Prussian court in Potsdam. Frederick was a musician and composer of some skill as well as an avid collector of talent. He had been badgering his chief keyboard player, Carl Philipp Emmanuel Bach, to lure his father to Potsdam for a visit for several years – until finally the "old Bach", as he was by then known, could no longer politely resist. Bach was then 62 years old, only three years from his death. Subsequently, the long trip from Leipzig would be his last journey. A fellow intellectual, the young King Frederick challenged Bach with a terrifyingly difficult theme and commanded him to improvise a fugue on the spot, which Bach duly obliged him. We will never know the extent of Bach's feelings on his way back to Leipzig two days later, however we do know that the theme and the circumstances of the encounter did not loosen their grip on Bach. Exactly two months later, on July 7 1747, he sent an extraordinary work – 'Die Musikalisches Opfer' – to the king, containing not only a three part fugue, but also the seemingly impossible: a six-part fugue along with ten puzzle canons and a trio sonata. This magnificent work was the result of a single history-making encounter, where the old world collided with the new, the result being magnificent.
---
Musikalisches Opfer BWV 1079 (Musical Offering)
Regis Iussu Cantio Et Reliqua - Ricerar a 3
Canonica Arte Resoluta - Ricercar a 6
Thematis Regii Elaborations Canonicae - Canones diverse sopra Thema Regium, Canon 1, a 2 cancrizans, Canon 2, a 2 Violini in unisono, Canon 3, a 2 per motum contrarium, Canon 4, a 2 per augmentationem, contrario motu, Canon 5, a 2 per tonos, Fuga canonica in epidiapente, Canon perpetuus super Thema Regium, Canon perpetuus, Quaerendo invenitetis, Canon a 2, Canon a 4.
Sonata sopr'il Soggetto Real a Traversa - 1. Largo, 2. Allegro, 3. Andante, 4. Allegro.
Image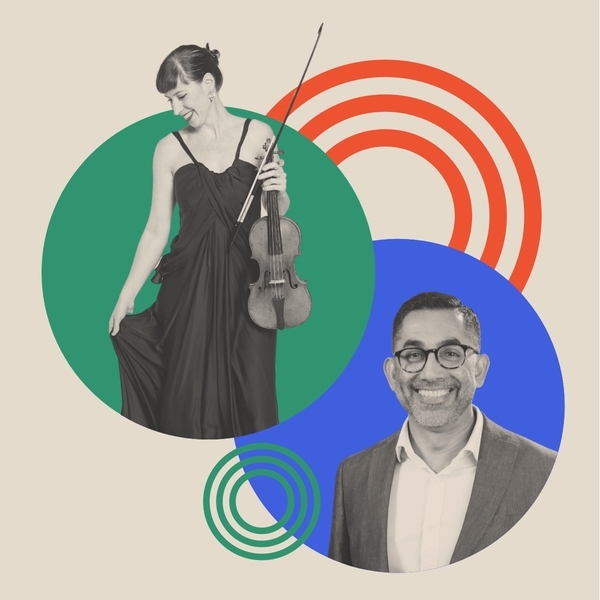 "This was an evening of inspiration and revelation. Madeleine Easton's delicate but firm and scholarly leadership brought to the stage a superlative performance of matchless repertoire."
Sounds Like Sydney
Tickets
Tickets for this event are available from the Hobart Town Hall from 6:45pm tonight, Thursday 11th May.
Premium
Adult $93 | Concession $88
A-Reserve
Adult $86 | Concession $81
B-Reserve
Adult $80 | Concession $75
Patrons' Advice
For accessible seating or Companion Card enquiries please contact our box office on (03) 6146 3300.
For information about Musica Viva subscriptions, please visit the Musica Viva Tasmania website: