Image

THE MAGICAL DEAD CAT TOUR
6 - 7 Apr 2022 (2 performances)
This show was originally scheduled for 11 & 12 November 2021 however was rescheduled to the new dates of 06 & 07 April 2022.  All tickets will be held in the same seats for the new performance dates.
Dear Human Beings, 
Hello, I am a Magical Dead Cat, the titular Magical Dead Cat from the very title of this very show. I write to you today because I have discovered the most wondrous sketch show on the popular streaming service Netflix - Aunty Donna's Big Ol' House of Fun. I was so impressed with said show that I issued Aunty Donna this challenge: entertain me with a 2-hour live show, one that features all-new sketches, but also a few fan favourites. It MUST include a short interval, and based on availability/budget, possibly an opening act. If Aunty Donna succeeds in pleasing me with a rip-roarin' show, I have promised to surprise them with a special, web-slinging, mystery guest!  
Come, sweet humans, and see if Broden, Zach and Mark are up for the task!
With loving grace,
The Magical Dead Cat.
Image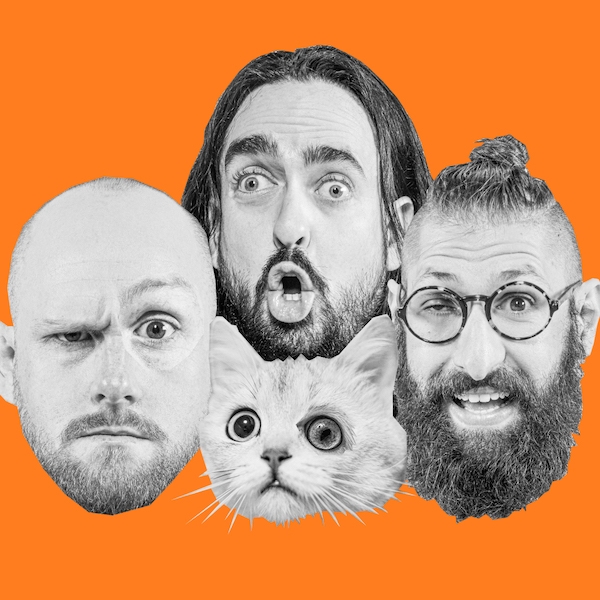 Tickets
VIP ALLOCATION
Includes best seats in the house and access to the exclusive pre-show soundcheck
PATREON VIP + PRESHOW ACCESS: $60
VIP + PRESHOW ACCESS: $100
Premium / A Reserve
$60
B Reserve / C Reserve
$50

*all bookings will incur a $5 transaction fee
Patrons' Advice
Not suitable for those under 15 years