Image

2022
Children
Family
Tasmanian
2022 Subscription Season
TERRAPIN, IN ASSOCIATION WITH THEATRE ROYAL, PRESENTS
7 - 9 Oct 2022 (6 performances)
Theatre Royal Studio Theatre
Terrapin recently celebrated their 40th birthday and have been responsible for introducing hundreds of thousands of young Tasmanians to the magic of theatre. Their work is increasingly in demand around the world and this school holiday production comes on the back of a season at Sydney Opera House.
Scaredy Cat comes from a long line of fierce hunters, hired for the biggest jobs, with the meanest rodents. When an urgent call comes in, it's Scaredy's turn to do the family proud. Only problem is, she's terrified of mice.
Trapped in an old basement with three cunning critters, Scaredy is bullied and all alone – or so she thinks. As the antique furniture in the basement comes creakily to life, a whole new world of eccentric characters is revealed, leading Scaredy on a journey she'll never forget.
Terrapin's new production for 2022 is a funny, beautiful and fantastic story of friendship across generations. Cute doesn't mean no courage, and old age doesn't make you obsolete.
Writer: Finn O'Branagáin
Director: Sam Routledge
Original Design: Bryony Anderson
Set Design Adaptation for Theatres: Charlotte Lane
Composer: Dylan Sheridan
Performers: Noah Casey, Lucy McDonald, Bella Young
Construction: Bryony Anderson, Jon Bowling, Paul Colegrave, Gab Paananen, Edith Perrenot, Gabbee Stolp
From its island home in Tasmania, Terrapin creates worlds of creative adventure beyond the borders of contemporary puppetry. The company's in-theatre productions transport children and families to incredible places with narratives of adventure, humour and beauty. Terrapin's interactive installations use simple technologies in dazzling ways to make audiences of all ages essential creators in transforming public space.
Image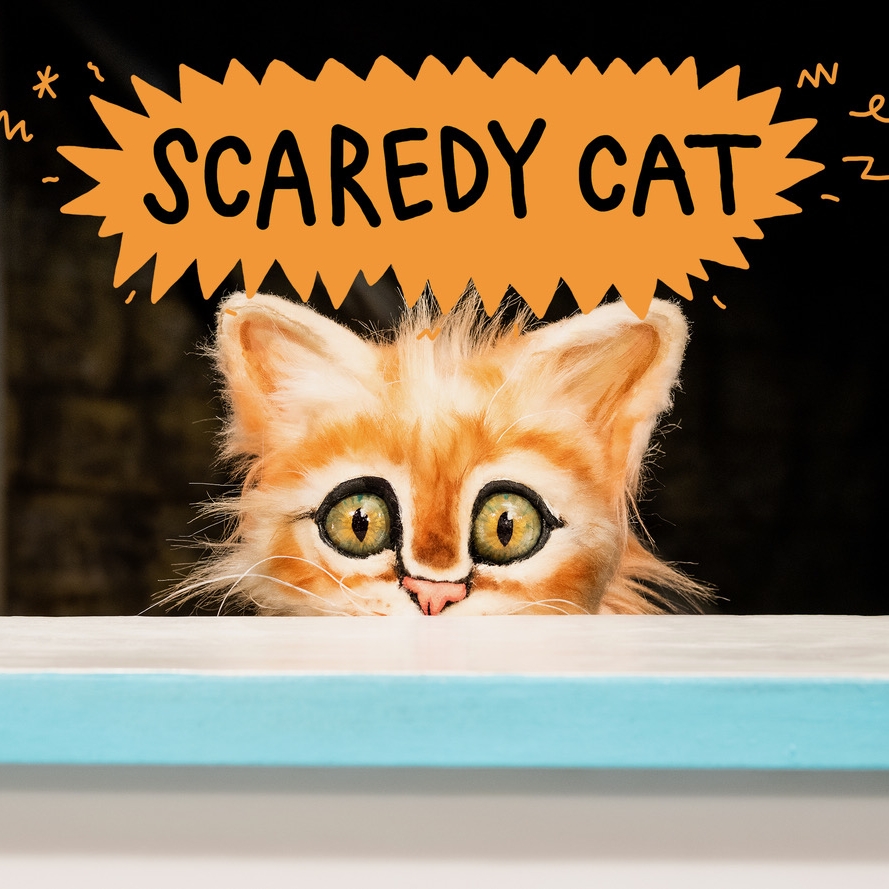 Terrapin is assisted by the Australian Government through the Australia Council, its arts funding and advisory body, and through Arts Tasmania by the Minister for the Arts.
Tickets
Stalls 
Premium $35 | A Reserve $25
Family (1 adult & 3 children or 2 adults & 2 children) 
Stalls Premium $120
Groups of 6+ receive a 10% discount 
*all bookings will incur a non-refundable $5 Transaction Fee
Patrons' Advice
Suitable for the whole family