Image

2022
tunapri nipaluna
First Nations
The Story of Bangarra Dance Theatre
Theatre Royal Studio Theatre
Join us in our pop up cinema in the Studio Theatre for a screening of the film Firestarter.
FIRESTARTER – THE STORY OF BANGARRA
Bangarra is a Wiradjuri word which means "to make fire"
Firestarter marks Bangarra Dance Theatre's 30th anniversary. Taking us through Bangarra's birth and spectacular growth, the film recognises Bangarra's founders and tells the story of how three young Aboriginal brothers — Stephen, David and Russell Page — turned the newly born dance group into a First Nations cultural powerhouse. Through the eyes of the brothers and company alumni, Firestarter explores the loss and reclaiming of culture, the burden of intergenerational trauma, and – crucially – the power of art as a messenger for social change and healing.
KEY CREDITS
SCREEN AUSTRALIA & THE AUSTRALIAN BROADCASTING CORPORATION PRESENT
IN ASSOCIATION WITH SCREEN NSW
AN IN FILMS PRODUCTION

"FIRESTARTER"
Written & Directed by: NEL MINCHIN & WAYNE BLAIR
Produced by: IVAN O'MAHONEY
Co-Produced by: NEL MINCHIN Executive Producers: IVAN O'MAHONEY & NIAL FULTON Edited by: KAREN JOHNSON & NICK MEYERS ASE
Camera: TYSON PERKINS, RICKY SCHAMBURG, ANDY TAYLOR, PETER ALTON & LUKE PETERSON
Music: STEVE FRANCIS & DAVID PAGE
Distribution ANZ: ICON FILMS DISTRIBUTION
Distribution WW (ex-ANZ): ABC COMMERCIAL
Image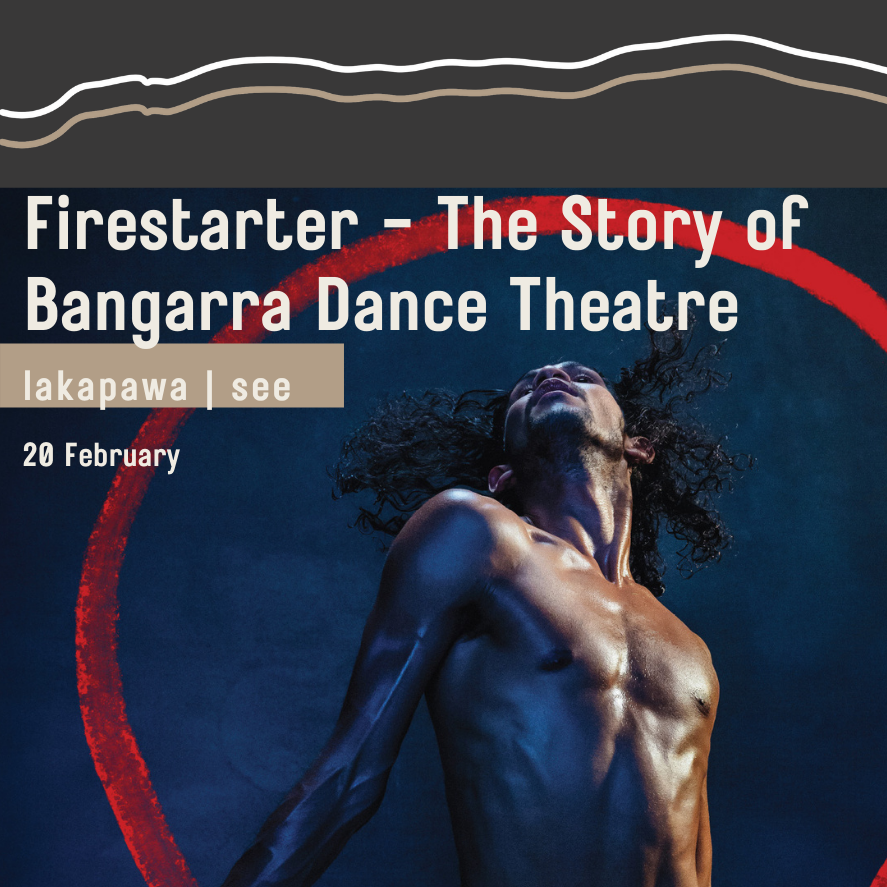 "As the 20th century turns into the 21st, you can't tell the story of Aboriginal Australia without featuring Bangarra – indeed they tell the story. And at the core of it there are these three beautiful boys. The holy trinity."
Hetti Perkins, Art Curator, author
Bangarra is a Wiradjuri word which means "to make fire"
Theatre Royal says
tunapri nipaluna is a weekend of First Nations culture and knowledge sharing in Hobart, showcasing a range of incredible artists and cultural leaders from Tasmania and around the country.
Over four days we bring you a range of moving and powerful events and experiences, dance, music, film, exhibitions, a talk and walking tour.
Patrons' Advice
As of 01 January 2022, all eligible patrons must be double vaccinated against COVID-19, with an approved vaccine to attend Theatre Royal premises and events. If you require any further information or need to make a change to an existing booking, please contact our Box Office on 03 6146 3300.