Image

2022
Family
Children
2022 Subscription Season
AN ERTH VISUAL & PHYSICAL INC. PRODUCTION
19 - 20 Jul 2022 (2 performances)
Erth is a company of insane genius. Boundlessly curious and imaginative, they masterfully rewild our imaginations with prehistoric creatures. Well-known for their interactive performances, such as Dinosaur Petting Zoo, this is a rare Main Stage show and it will be spectacular.

Travel to the bottom of the ocean to discover ancient bioluminescent creatures and marine reptiles, then back to dry land to witness some of the most amazing dinosaurs to have ever walked this Earth. Renowned the world over for their theatrical magic and for pushing the limits of design, content and experience, Erth's Prehistoric World is a fusion of the highly successful Dinosaur Zoo and Prehistoric Aquarium. Experience the creatures of your imagination coming to life on stage in this enthralling new show!
Concept & Direction: Scott Wright and Erth
Design: Steve Howarth
Sound Design: Phil Downing
Lighting Design: Frankie Clarke 
AV: Christian Heinrich and Solomon Thomas 
Erth is a company fuelled by beautiful accidents; a team of creators, makers and performers pushing the limits of design, content and experience.
Erth's puppetry-based theatrical productions and innovative community projects have challenged and inspired audiences for more than twenty-five years, driven by a special interest in natural history, First Nations stories and urban mythology. With a prime focus on environmental sustainability, conservation and social justice, the company's core motivation is the creation of emotionally impactful artistic work. By connecting with audiences young and old, Erth educates, inspires, motivates and empowers people to make an impact in the world through their own actions.
Today the company is recognised internationally as an innovator of physical and visual theatre, and a creator of brave, unbridled work for children.
Image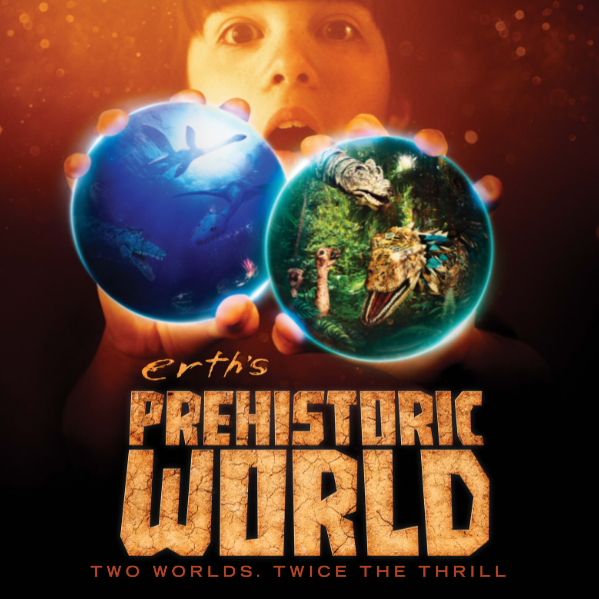 This project has been assisted by the Australian Government through the Australia Council for the Arts, its arts funding and advisory body.
Tickets
Stalls and Dress Circle
Premium & A Reserve $35
B Reserve & C Reserve $25

Gallery
Gallery Premium & Gallery A Reserve $35
Gallery B / C Reserve $25
Family (four people) 
Premium & A Reserve $120
*all bookings will incur a non-refundable $5 Transaction Fee
Duration
50-55 minutes (no interval) 
Patrons' Advice
Recommended for children 5+ 
This show contains fog/smoke effects, loud noise and dinosaurs