Image

FRIENDS OF THE THEATRE ROYAL PRESENTS
IN CONVERSATION WITH THE WHARF REVUE
Theatre Royal Studio Theatre
A message from Friends Of The Theatre Royal: FOTR regrets to inform you that they have had to cancel In Conversation with The Wharf Revue due to unforeseen circumstances. This however means you will have more time to enjoy the actual show on Thursday which is still on and tickets available for sale.
All ticket holders will be contacted as soon as possible. 
 
Join Christopher Waterhouse in conversation with the wonderful creative team behind the annual Wharf Revue - Jonathan Biggins, Phillip Scott, Drew Forsythe and Mandy Bishop.
For 22 years, the Wharf Revue team have been at the cutting edge of political and social satire in Australia, and the annual revue has become a cultural institution. Hear fascinating insights about the creative process and how the revue is refined each year, and the amazing stories behind the change and development of the revue over two fascinating decades.
CLICK HERE TO PURCHASE TICKETS TO THE WHARF REVUE: CAN OF WORMS 
Image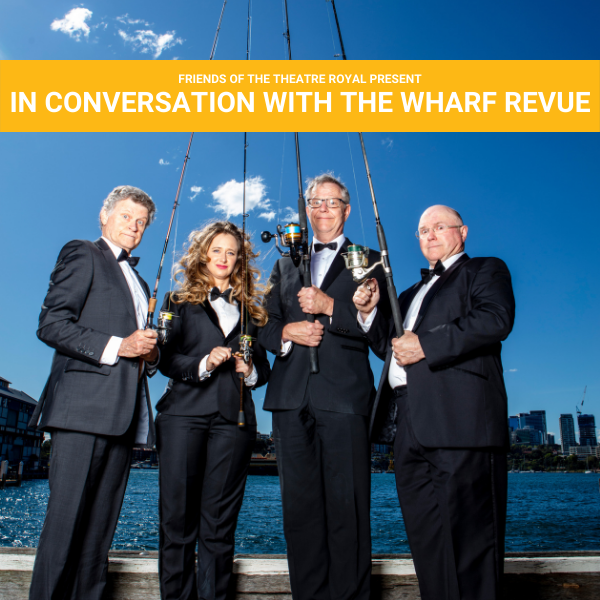 Tickets
Stalls
Premium $25 
FOTR Members $20
*all bookings will incur a $5 Transaction Fee