SYDNEY INTERNATIONAL PIANO COMPETITION PRESENTS
WINNER OF THE 2021 SYDNEY INTERATIONAL PIANO COMPETITION
Alexander Gadjiev is the First Prize winner of the prestigious and internationally renowned Sydney International Piano Competition (The Sydney). Awarded by an international jury, he stole the show in the 2021 competition, receiving half of all the prizes available to the finalists – a first for any competitor in The Sydney's 45 year history. 

Alexander made his concert debut at the age of nine, giving his first solo recital a year later. Both his musical family and the eclectic culture of his city of origin Gorizia, a natural crossroads of peoples, cultures and languages, had a strong influence on his natural ability to absorb, process and rework different musical styles and languages. 

Alexander was selected for the 2019 – 2021 BBC New Generation Artists Scheme, providing major opportunities for him in the UK and is an ambassador for the 2025 European Capital of Culture.

The star quality Alexander has already shown gives us just a glimpse of the shimmering experience that lies ahead for Hobart audiences in October this year, featuring works by Chopin and Schumann as well as a new Australian composition to be premiered by Alexander on his national tour.

 
Frédéric Chopin: Prelude in C# minor Op.45
Frédéric Chopin: Polonaise fantasie in Ab major Op.61
Colin Spiers: Eine Kleine Nachtmusik (World Premiere)
 
Robert Schumann: Fantasie Op.17
Image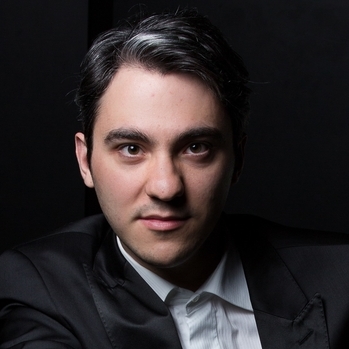 "An intelligent, communicative and elegant winner of extraordinary musical, pianistic prowess."
Piers Lane AO
Tickets
Adult $55
Concessions $49
Groups (10+) $49 per person
Students $25
*all bookings will incur a non-refundable $5 Transaction Fee