MUSICA VIVA TASMANIA PRESENTS
AVI AVITAL & GIOVANNI SOLLIMA
DOOR SALES ARE AVAILABLE FOR THIS EVENT AT THE HOBART TOWN HALL 30MINUTES PRIOR TO THE PERFORMANCE.


IMPORTANT UPDATE:
Due to cellist Giovanni Sollima testing positive to Covid before his departure for Australia, he is unable to take part in the concert in Hobart on Monday, 19 September.  We are pleased to announce that mandolinist Avi Avital will be joined by local pianist, Jennifer Marten-Smith as associate artist.  Jennifer is in demand as a soloist, accompanist and vocal coach, working with both Melbourne and Tasmanian Symphony Orchestras.The following revised program will be performed with solo mandolin pieces interspersed throughout, which Avi Avital will introduce from the stage.  
Béla BARTÓK (1881-1945)
Romanian Folk Dances, Sz. 56 (1915)                                                                                    
 
Wolfgang Amadeus MOZART (1756-1791)
Sonata for Piano and Violin No. 21 in E Minor, K. 304 (1778)                                          
 
Giovanni SOLLIMA (b 1962)
Prelude for Mandolin solo (2020)                                                                                             
Manuel de FALLA (1876-1946)
Siete canciones populares españolas (1914)                                                                          
 
Marc LAVRY (1903-1967)
Three Jewish Dances, Op. 192 (1952)                                                                                    
There will be no interval during this performance, so the bar will be open from 7pm at the back of the Ballroom.  You are welcome to bring your glass into the concert. We look forward to seeing you on Monday, 19th September at the Hobart Town Hall from 7pm.
We appreciate your understanding.
Image Credit: Guy Hecht, SHOBHA
Presented in association with Musica Viva Australia
Image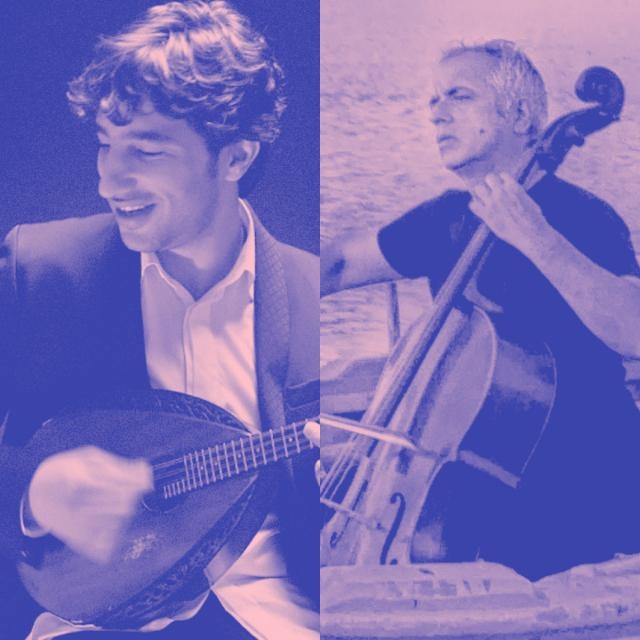 Tickets
Premium $93 | A Reserve $86 | B Reserve $80
Concession
Premium $88 | A Reserve $81 | B Reserve $75
*all bookings will incur a non-refundable $5 Transaction Fee