BIG MONKEY THEATRE PRESENTS
1 - 20 Jan 2019 (21 performances)
Life on the riverbank is blissful for Otter, Rat and their new friend Mole, but when the blustering, fun-loving Toad takes on a new craze, no-one is safe.
Then things go from bad to worse when the Wildwood Weasels decide to move in to the once peaceful neighbourhood.
The Wind in the Willows is a fun-packed adventure, full of laughs and lyrical songs, appropriately staged against the natural backdrop of the glorious Botanical Gardens.
Adapted and directed by Les Winspear, The Wind in the Willows tells a timeless story of friendship, loyalty and working together to win the day.
Book now and be part of Tasmania's most popular family theatre.
Image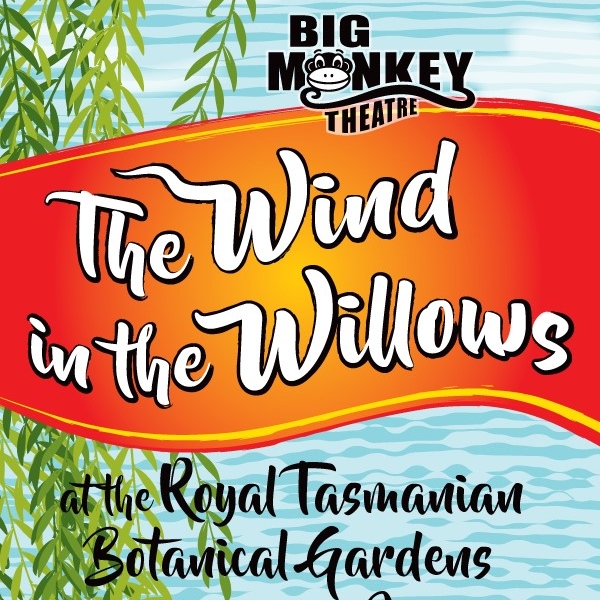 Tickets
Adults - $25
Concessions - $18
Full-time Students - $18
Children (4 to 14 yrs) - $12
Children (3 yrs and under) - FREE
*all bookings made via the website will incur a $2 Internet Transaction Fee
Online sales for each performance stop at 8am on the day of the performance.
For Vacation Care group bookings please contact Big Monkey directly - call Christine on 0438 722 137 or bigmonkeybookings@gmail.com
Patrons' Advice
Performed at the Royal Tasmanian Botanical Gardens.
This show is performed outdoors and is weather dependent. Occasional cancellations may occur due to weather, tickets for cancelled shows can be used for subsequent shows.