The one and only Vietnamese music night in Hobart
Ian Potter Recital Hall at The Hedberg
Experience the vibrant Sounds of Vietnam in the heart of Hobart! 
Join us for a spectacular evening of mesmerizing melodies and captivating performances at NGẪM.  
With the help of local Vietnamese talents, get ready to immerse yourself in rich cultural tapestry, with an unforgettable showcase of traditional and contemporary Vietnamese music.  
Hòa mình vào âm nhạc rực rỡ đậm chất Việt trong lòng Hobart! 
Ngập tràn trong sự phong phú của văn hóa, hãy cùng tụi mình trải lòng và NGẪM về vẻ đẹp và sự đa dạng của cuộc sống qua những giai điệu Việt truyền thống và hiện đại không thể quên.  
Image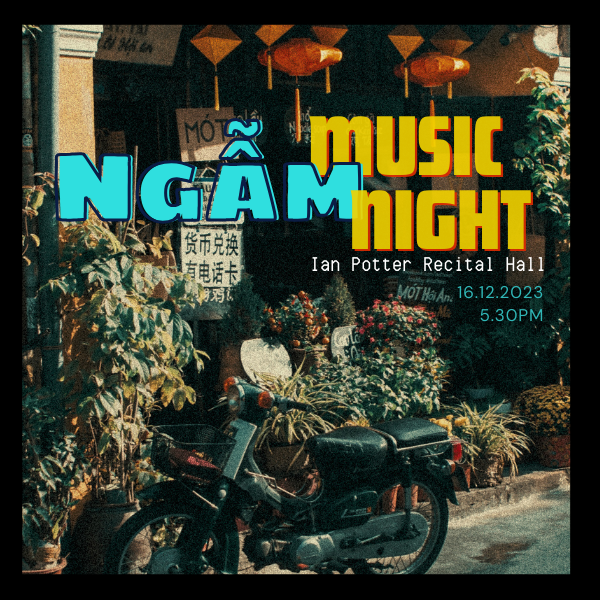 Tickets
Adult $25
Children (12 years and under) $12.50
*all bookings will incur a $5 transaction fee
Patrons' Advice
Suitable for all ages
Babes in arms allowed
For wheelchair and accessible seating enquiries, please contact our box office on (03) 6146 3300 or boxoffice@theatreroyal.com.au