The Fleetwood Pac - A Tribute to Fleetwood Mac
10 years ago, a psychic predicted she would wear a top hat. Now, as Stevie Nicks in a Fleetwood Mac Tribute Act, it all makes sense.

The Fleetwood Pac were formed at a time when the world needed nostalgic comfort. Taking you back to a simpler time, The Fleetwood Pac pay tribute to their idols with authenticity and respect. 

What sets this act apart is the attention to details. This show has been transcribed note for note with the melody as Fleetwood Mac recorded, the harmonies where they belong and the toms back-to-front on the drums. Fans of Fleetwood Mac will recognise and appreciate the details.

Jess De Luca, Matt Heard, Bianca Hopkins, Ezekiel Fenn & Dayna Hopkins are the members of Fleetwood Mac with Dave Zammit completing the sound on guitar. They may not be the real thing, but they are the real experience.
"Such faithful renditions of some of the greatest songs of all time." - Michael Paynter (Icehouse, Jimmy Barnes)
"With silky vocals and a big sound, this Fleetwood Mac tribute is pure gold." - Alex First (First On Film & Entertainment)
Image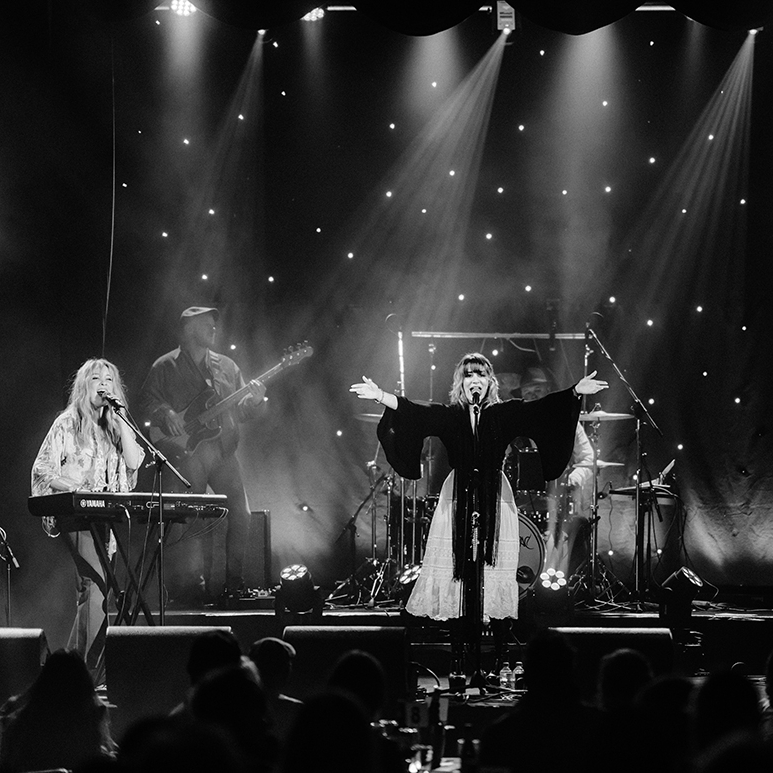 Tickets
Adult  $52 - $62
Concession $47 - $57
Child $44 
Groups (6 or more) $47 - $57
Students $47 - $57
* All bookings will incur a non-refundable $5 transaction fee
Patrons' Advice
Suitable for all ages  
The performance contains smoke/ haze effects   
Late arrivals will be admitted at the discretion of venue staff.
For wheelchair and accessible seating enquiries, please contact our box office on (03) 6146 3300 or boxoffice@theatreroyal.com.au