Image

2022
Comedy
Tasmanian
Subscription add on: Partner Production
11 - 28 May 2022 (12 performances)
It is highly unlikely that those students who first donned drag and kicked up their heels in Old Nick's first Uni Revue in 1948 Smokin Hot, could have imagined that they were part of what would become a Tasmanian institution. 
For the last 75 years the most popular show in Tasmania has been the annual Uni Revue. Arguably the biggest in the southern hemisphere if not the world, it has launched careers, documented world and local events, terrorised political leaders, and kept Tasmanian audiences laughing with its toes over the edge, boundary-pushing, and at times slightly inappropriate satire and humour.
Join us for the 75th edition as we celebrate an icon of Tasmanian theatre and some of the legends and gags it created while trying to keep up with these ever-changing times. 
When the newspaper fails and the TV too, you can always rely on a Uni Revue.
Director: Cassie Xintavelonis 
 
Image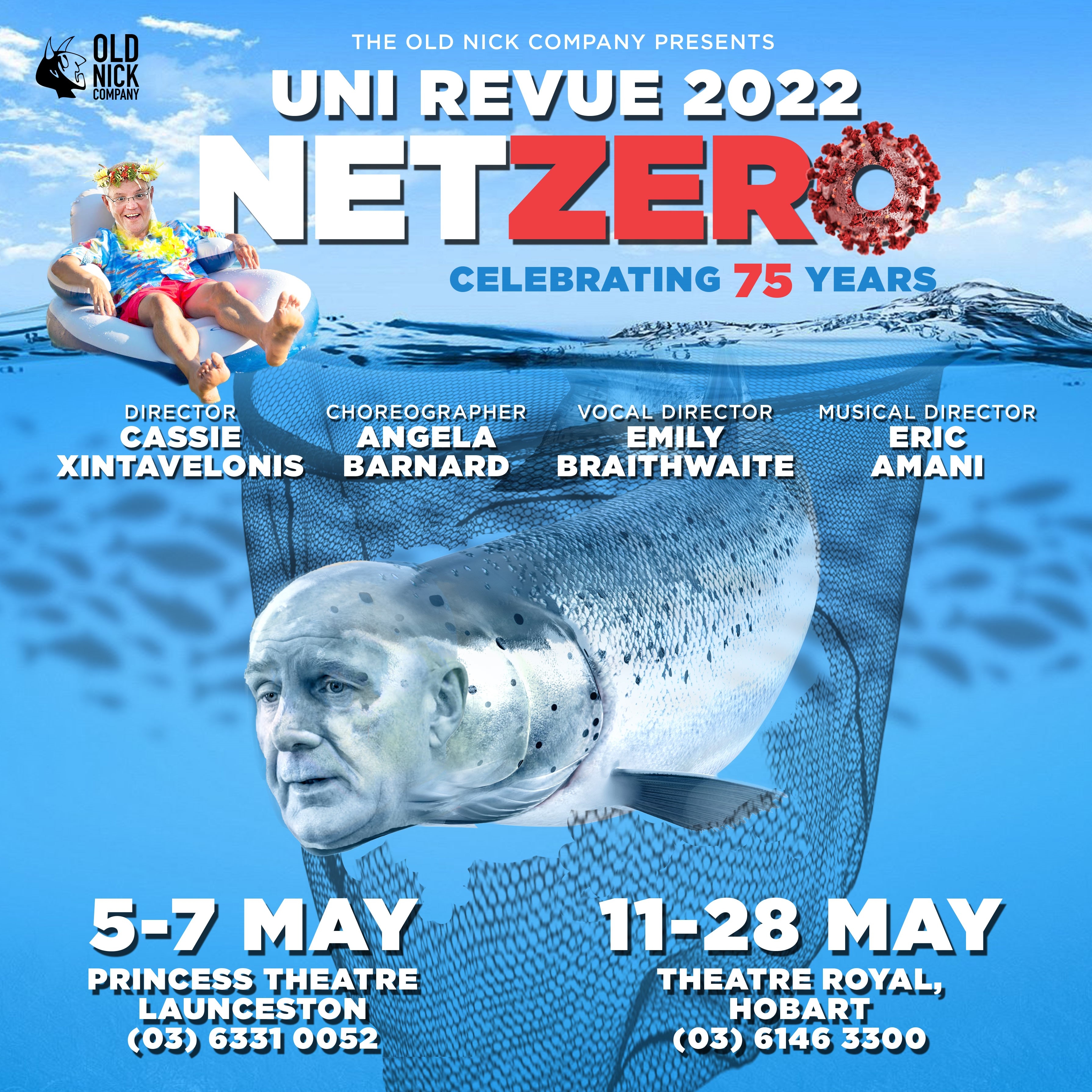 Tickets
Stalls and Dress Circle
Premium $55 |  A Reserve $50
B Reserve $45 |  C Reserve $40
Gallery
Premium $35 | A Reserve $35
B Reserve $35 | C Reserve $35
Concession | Student
Premium $50 | A Reserve $45 | B Reserve  $40 | C Reserve $35
Gallery Premium & A Reserve $35 | Gallery B & C Reserve $35

Groups (6+) 
A Reserve $45 pp | B Reserve $45 pp
*all bookings will incur a non-refundable $5 Transaction Fee
Duration
2 hours and 30 minutes (including interval)
Patrons' Advice
Not suitable for ages under 15 years
Contains strong language, nudity, strong sexual references and smoke/haze effects/strobe lighting