We're Back!
Great Music Live!
Join Musica Viva Tasmania in 2021 and enjoy the very best chamber music from Australian and international artists.
Seven superb concerts of great variety.
WOLFGANG AMADEUS MOZART – String Quartet No. 19 in C Major K. 465 'Dissonance'
JABRA LATHAM – New commission by the Tasmanian String Quartet
BÉLA BARTÓK – String Quartet No. 5 Sz. 102

The Tasmanian String Quartet was formed in April 2020 by members of the Tasmanian Symphony Orchestra. COVID-19 gave them an unexpected chance to rehearse intensively. In addition to recording for the TSO's Daily Dose initiative, and performing for the Friday Night Live concert series, it has also performed at Hobart's Town Hall for Virtuosi Tasmania, in Evandale for the Tasmanian Chamber Music Festival, and in Kettering for its series of chamber concerts.
Image: Caleb Miller
The TSQ appears courtesy of the TSO.
EMMA MCGRATH, Violin
JENNIFER OWEN, Violin
DOUGLAS COGHILL, Viola
JONATHAN BÉKÉS, Cello
Image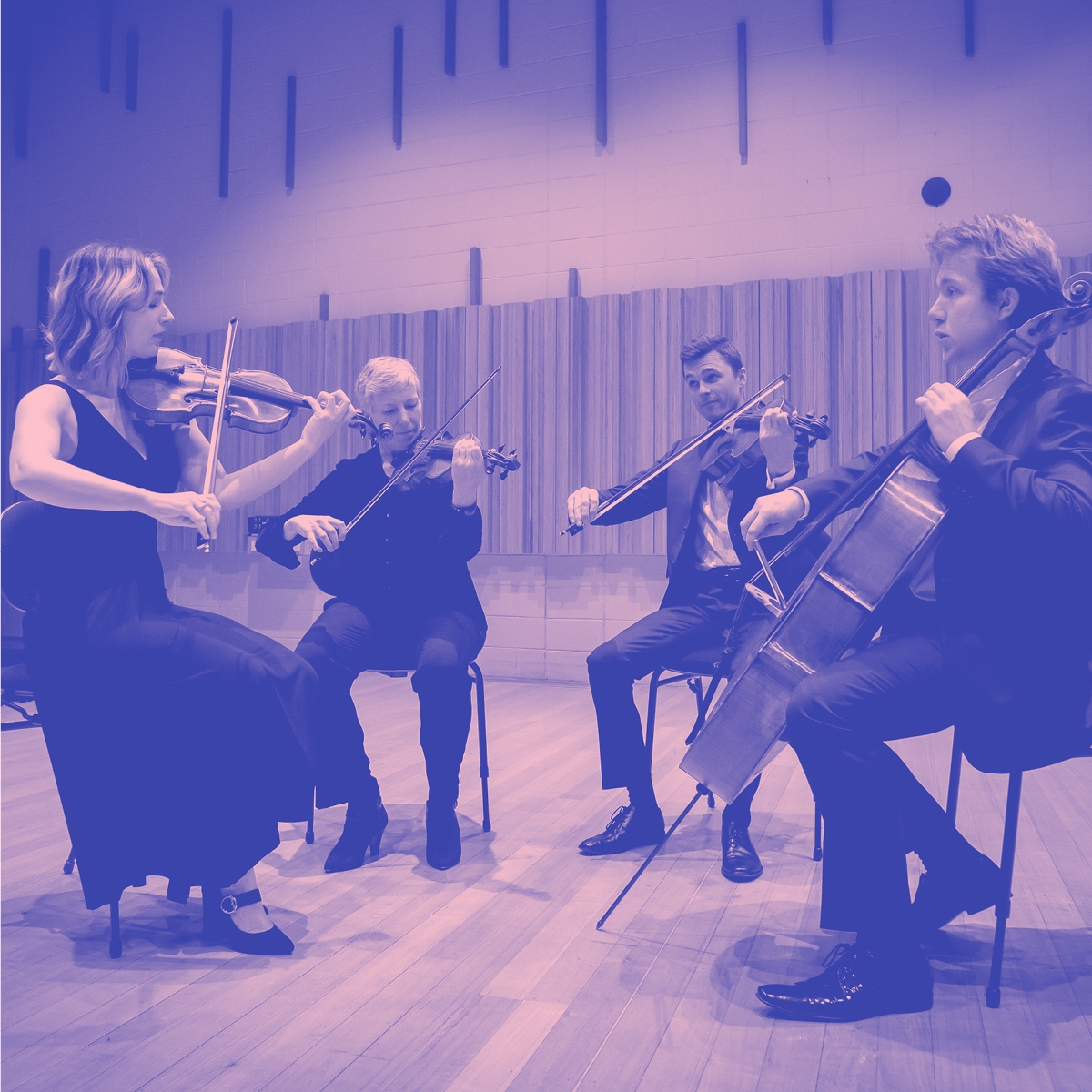 Tickets
Single tickets on sale Monday 18 January 2021
Premium $88 (concession $83)
A Reserve $81 (concession $76)
B Reserve $75 (concession $70) 
*all bookings made via the website will incur a $2 Internet Transaction Fee