Image

THE SHOWTIME AUSTRALIA GROUP
A TRIBUTE TO NEIL DIAMOND
Neil Diamond - the consummate American singer-songwriter whose deep, resounding voice and timeless tunes have made him one of the world's most loved and lauded artists, earning him numerous Top Ten hits, Grammy awards and induction into the Rock and Roll Hall of Fame.
Now comes The Sweet Caroline Tour: A Tribute to Neil Diamond, putting all those well-loved classics back on stage and in the spotlight, showcased by a world-class international band and produced especially for the theatre.
Take a step back into the glory days of music and musicianship with this beautiful tribute concert, featuring Sweet Caroline, Cherry Cherry, Red Red Wine, Crunchy Granola Suite, Shilo, Cracklin' Rosie, You Don't Bring Me Flowers, Both Sides Now, Heartlight, Forever In Blue Jeans, Song Sung Blue, Brother Love's Travelling Salvation Show, I Am… I Said, Girl You'll Be a Woman Soon and more.
Image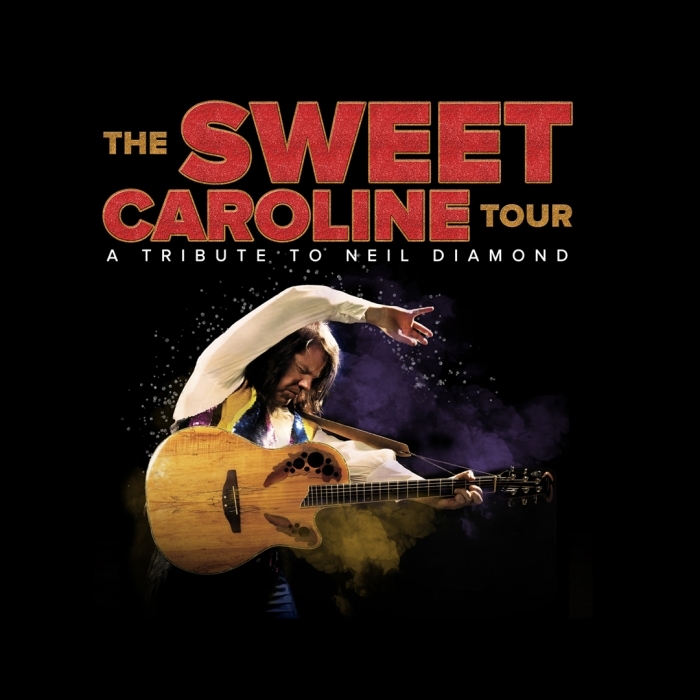 Tickets
Premium $74 / A Reserve $74
B Reserve $74 / C Reserve $74
Children 12 & Under
B / C Reserve $39

Gallery
Premium $74 / A Reserve $74
B Reserve $74 / C Reserve $74

Gallery Children 12 & Under
B Reserve $39
*all bookings will incur a $5 Transaction Fee
Patrons' Advice
This show contains the use of haze (water-based), smoke and strobe effects. Volume levels are similar to a standard Pop or Rock concert. Audiences are encouraged to dance and stand up at various points throughout the show.
As of 01 January 2022, all eligible patrons must be double vaccinated against COVID-19, with an approved vaccine to attend Theatre Royal premises and events. If you require any further information or need to make a change to an existing booking, please contact our Box Office on 03 6146 3300.