MUSICA VIVA TASMANIA PRESENTS
NATALIE CLEIN & KATYA APEKISHEVA
Zoltán Kodály – Sonatina for Cello and Piano
Natalie Williams – New Work
Ludwig van Beethoven – Sonata for Cello and Piano No. 5 in D major
Sergei Rachmaninov – Sonata for Cello and Piano in G minor
British cellist Natalie Clein has built a distinguished career, regularly performing at major venues and with orchestras worldwide. A keen recital and chamber performer, she is the artistic director of her own chamber music festival in Purbeck, Dorset. In 2015, Natalie was appointed Artist in Residence and Director of Musical Performance at Oxford University for four years. She will curate a concert series in the context of this position. Natalie is an exclusive recording artist for Hyperion and plays on the 'Simpson' Guadagnini cello (1777).
Katya Apekisheva is one of Europe's most renowned pianists, in demand internationally as a soloist and a chamber musician. Born into a family of musicians in Moscow, she studied at the world-renowned Gnessin Music School for exceptionally gifted children. Katya was a prize-winner in the Leeds International and Scottish Piano Competitions. She has an ongoing collaboration with the Belcea and Aviv Quartets, and also a highly successful piano duo partnership with Charles Owen. Katya is presently a Professor of Piano at The Guildhall School of Music and Drama.
Kodály's Sonatina, a beautiful single movement re-worked from a discarded two-movement sonata, combines both Hungarian folk and impressionistic French influences. Natalie Williams' award-winning works have been commissioned and performed worldwide. Natalie is currently a Lecturer in Music Composition and Theory at the School of Music, Australian National University. Beethoven's 4th and 5th Sonatas for cello and piano, composed after a long period of illness, herald his'late' style, concentrated and improvisatory, with increased use of counterpoint. Rachmaninov's romantically passionate sonata, his youthful final chamber work, evokes the music of the Russian church,so influential throughout his oeuvre.
Photograph: Keith Saunders and Sim Canetty-Clarke
NATALIE CLIEN, Cello
KATYA APEKISHEVA, Piano
Image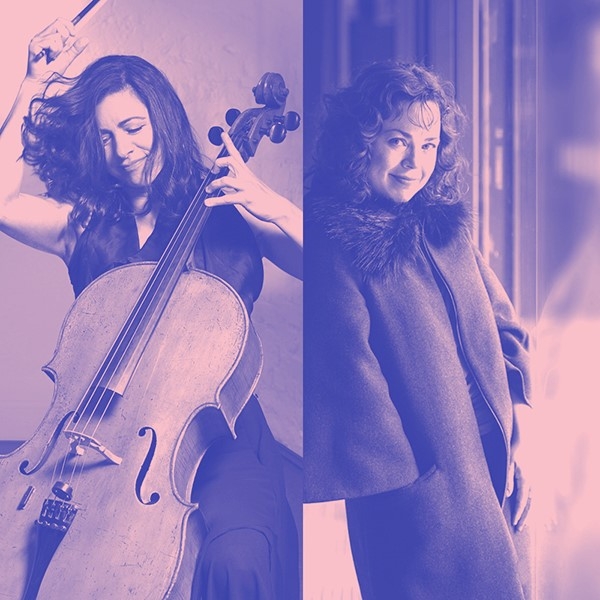 'Clein's playing was heart-wrenching in Rachmaninov, sensual in the sumptuousness of its lush romance.'
Carol Main, The Scotsman
'Apekisheva is a profoundly gifted artist who has already achieved artistic greatness.'
Gramophone
Tickets
Premium $88 / A Reserve $81 / B Reserve $75
Concession:
Premium $83 / A Reserve $76 / B Reserve $70
*all bookings made via the website will incur a $2 Internet Transaction Fee.
Duration
2hrs (including interval)
Patrons' Advice
Performed at Hobart Town Hall
If purchasing on the night tickets will be available for purchase at the venue 30 minutes prior to the performance.