Image

In August 2017 on the 40th Anniversary of Elvis' passing, Gordon Hendricks on the Memphis Stage was crowned the '2017 ULTIMATE ELVIS TRIBUTE ARTIST' which made Gordon Hendricks officially the No. 1 in the World. Gordon brings his fantastic show to Australia in January, February, March 2022 on his third National Tour of Australia. In 2019 Gordon toured Norway, Canada, Portugal, and Germany. 
Gordon is a multi-award winner in Canada having won the prestigious COLLINGWOOD ELVIS GRAND CHAMPION in 2014 and 2017, the largest Elvis festival in the world and the first to be attended by Priscilla Presley. 
The show is a three-hour celebration of Elvis. From the early Elvis of the '50s through to the '68 Comeback Special' and then the excitement of the Vegas years. Hear all the favourite Elvis pop songs, power ballads and gospel songs sung the way no other artist comes close to re-creating. The costumes, the appearance, the voice, IT'S LIKE ELVIS HIMSELF IS ON STAGE - PERHAPS HE IS. 
Image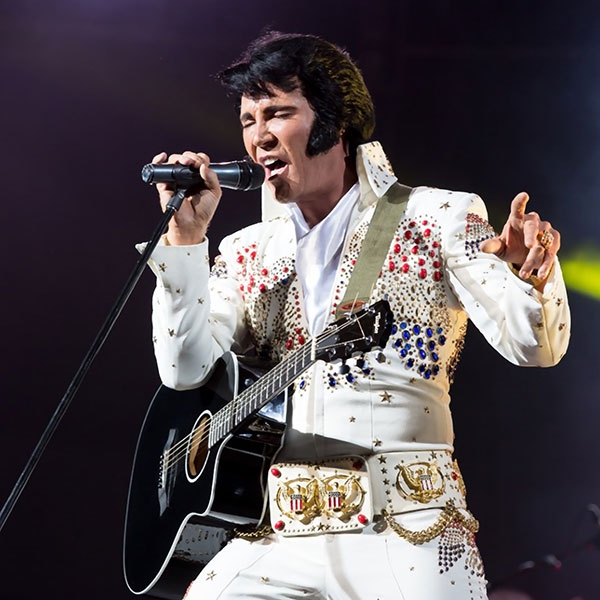 "He has the looks of Elvis, he moves like Elvis & he sounds like Elvis. He has my vote any day."
John Wilkinson - Elvis' guitarist 1966-1977
"I think he just keeps getting better & better. His show is a great devotion to keeping Elvis' memory alive and well."
Charles Stone - Tour Manager for Elvis Presley
Tickets
Stalls | Dress Circle | Gallery $69
*all bookings will incur a non-refundable $5 Transaction Fee