2022
tunapri nipaluna
First Nations
Tasmanian
TASMANIAN MUSEUM AND ART GALLERY PRESENTS
Guided Tour of ningina tunapri
17 - 18 Feb 2022 (2 performances)
Tasmanian Museum and Art Gallery
Guided Tour of ningina tunapri. ningina tunapri is TMAG's Tasmanian Aboriginal culture gallery. ningina tunapri means 'to give knowledge and understanding'. This tour is led by TMAG's First Peoples Learning Facilitator, Nicole Smith.  Nicole Smith is a pinterrairer pakana from the North East of lutruwita, currently residing on muwinina Country, nipaluna. Proud great, great granddaughter of Fanny Cochrane Smith.  
 Meet in the Watergate Courtyard, Tasmanian Museum and Art Gallery  
Image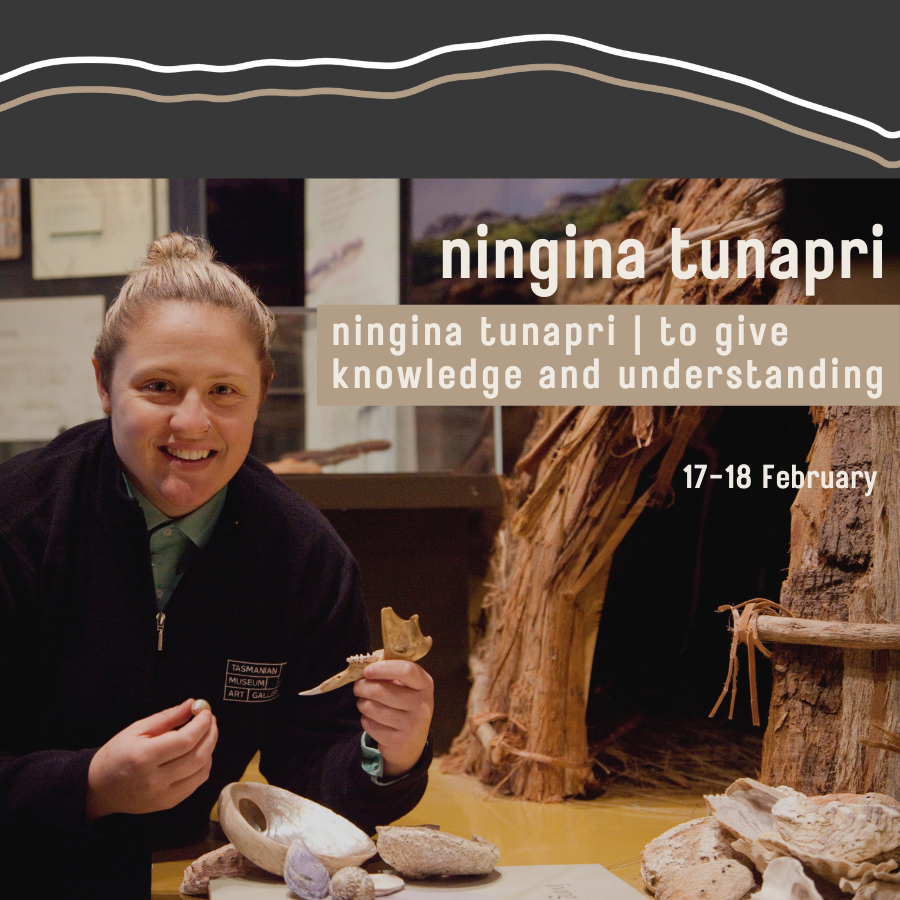 Theatre Royal says
tunapri nipaluna is a weekend of First Nations culture and knowledge sharing in Hobart, showcasing a range of incredible artists and cultural leaders from Tasmania and around the country.
Over four days we bring you a range of moving and powerful events and experiences, dance, music, film, exhibitions, a talk and walking tour.
Tickets
All tickets $20 

all bookings will incur a $3 Transaction Fee